Park Güell Mascot
This shot was taken during a 3-day city trip to Barcelona.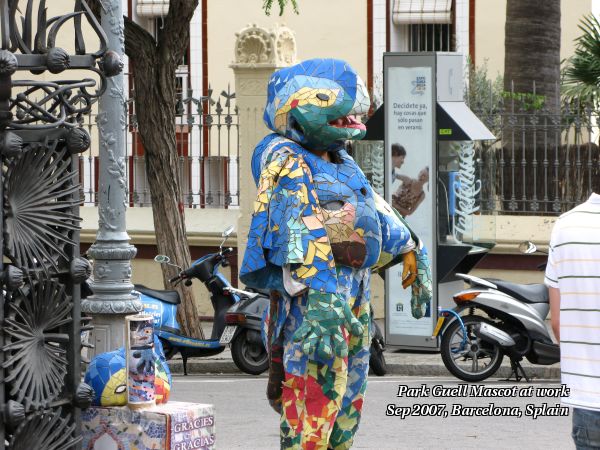 Download: [ 1024x768 | 1280x1024 | 1400x1050 ]
The mosaic dragon is some kind of mascot of Park Güell. This particular "interpretation" is working hard at the main entrance of the park to earn some cent.