Hiking route to Tossals Verds
This photo was shot during a bicycle tour on Mallorca Island.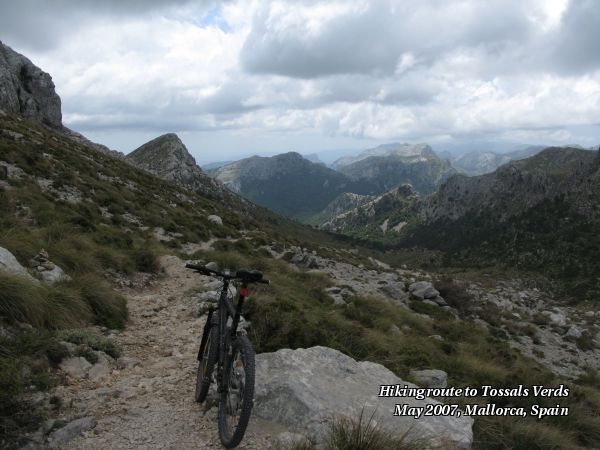 Download: [ 1024x768 | 1280x1024 | 1400x1050 ]
The Refugi de Tossals Verds is the only refugi which can't be reached with a car.
The picture was taken near Puig Massanella at about 1200 meters altitude.