Hiking path to Psiloritis
Mount Psiloritis is not only the highes mountain of Crete but also my biggest challenge as mountinbiker.
Until now, I have failed to times to reach the top by bycicle. I have tried many routes (all from the nothern side) but all of become impassible sooner or later.
This particular photo was taken in August 2008. On the very same day, when going down again, I have had a accident with a goat. To make a long story short, the goat jumped on the road and I had a frontal impact. Although I don't have any permanent injury (actually only grazes but plenty of them, some of them deep) it was my most serious accident (so far).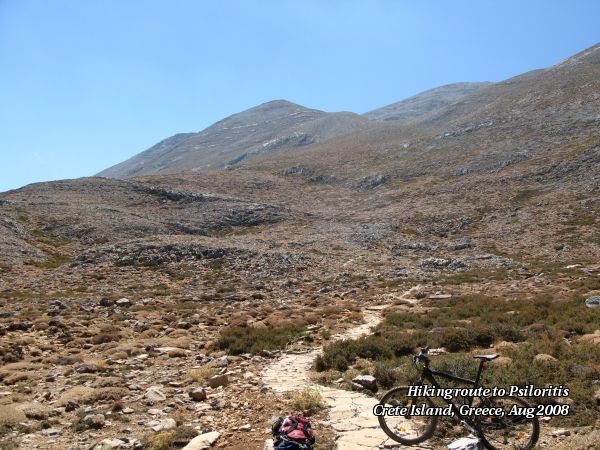 Download: [
1024x768
|
1280x1024
|
1400x1050
]